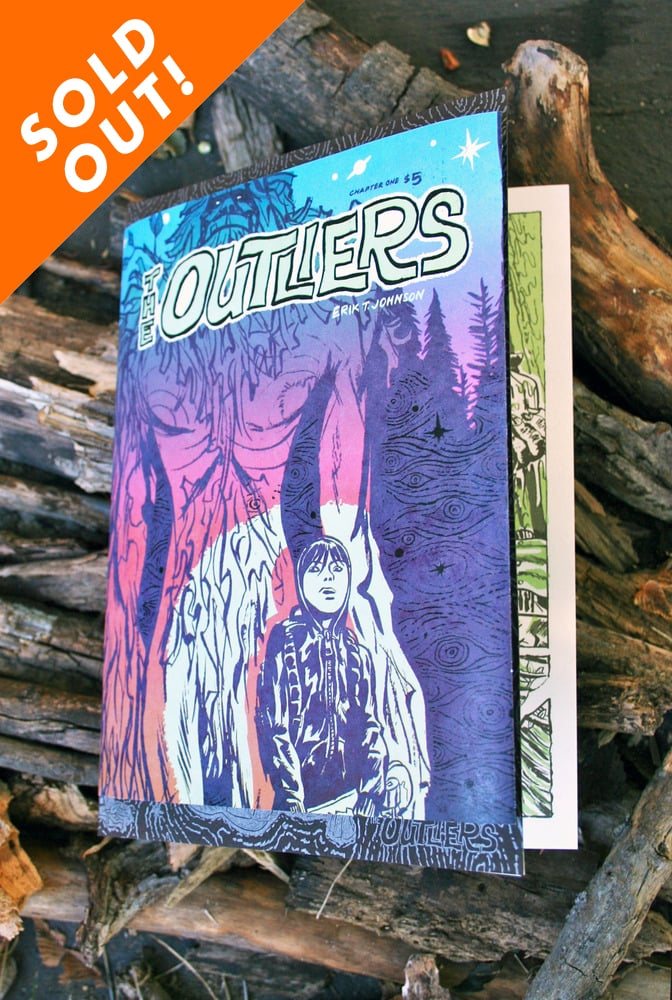 The Outliers Comic Book - Signed
$

20.00

/ Sold Out
---
08/23/13 ** THANK YOU FOR YOUR INTEREST--
THE RESERVED STOCK OF SIGNED OUTLIERS BOOKS IS SOLD OUT.
THE OUTLIERS IN STORES NOW--
PLEASE SUPPORT YOUR LOCAL COMIC SHOP.
DIGITAL COPIES ARE AVAILABLE FOR DOWNLOAD AT
COMIXOLOGY AND OTHER ONLINE SELLERS.
PLEASE FOLLOW http://humongousamongus.tumblr.com/ FOR FUTURE NEWS ABOUT THE OUTLIERS!
A mute 11 year old boy's secret friendship with a woodland giant is revealed. Both in danger, they are forced further down a path of unknown mystery.
This is a 32 page, limited edition first issue comic book, offset printed on French Dur-O-Tone Newsprint paper in two colors. Cover letterpress printed with silver ink on Pop-Tone Hot Fudge paper. Dust Jacket printed 4-color on Dur-O-Tone Butcher paper.